Here's How It Works
Select your page.
Set a schedule.
We start posting.
Page Engage takes less than a minute to setup. You just select your Facebook business page, set the days of the week you want us to post and we start posting to your page. It's that simple!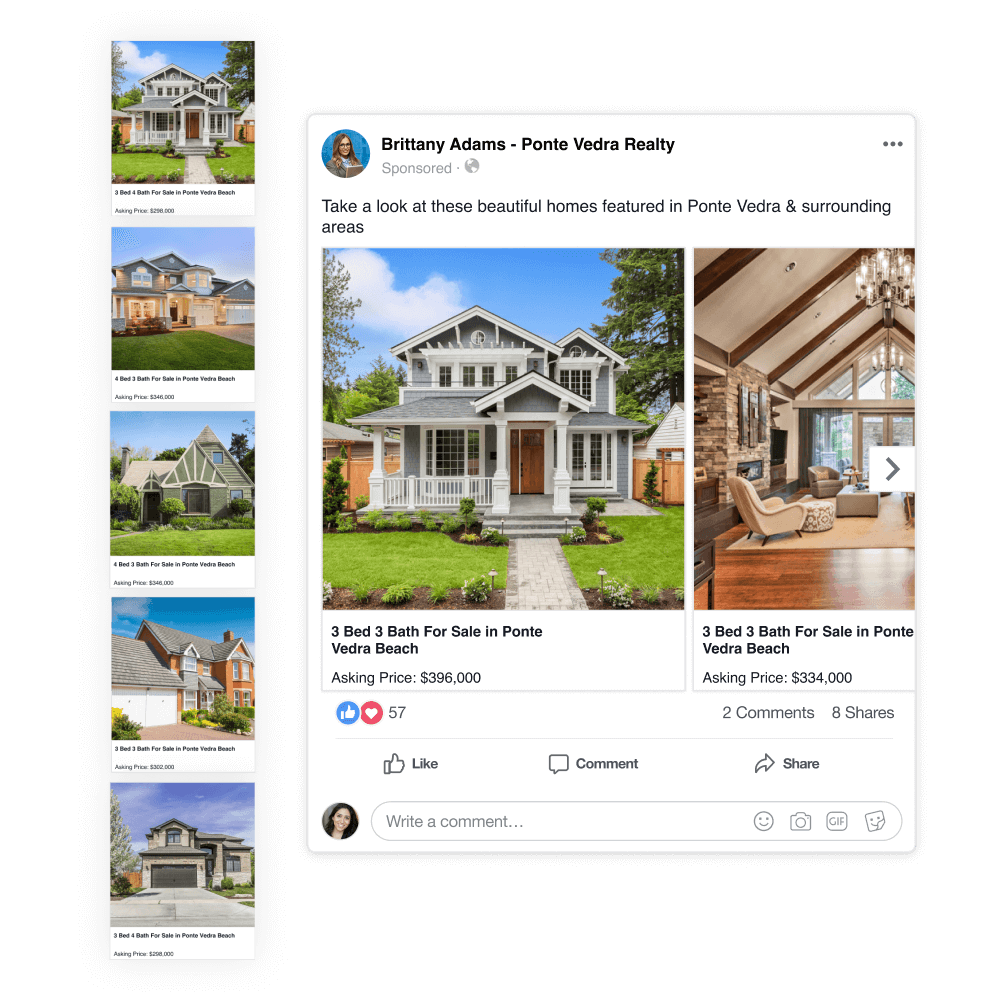 New Feature:
Automatic Listing Posting
Have listings? We'll automatically import and post them from your MLS once a month. We'll take up to 5 of your most recent listings and display them in an attractive carousel post format. When users click they'll be able to see the entire listing details and photos!
More Comments, Likes and Shares
Our posts are proven to get more interaction from the audience. You'll see more prospects commenting on your posts as well as liking and sharing with their friends. This gets you in front of a larger audience on Facebook.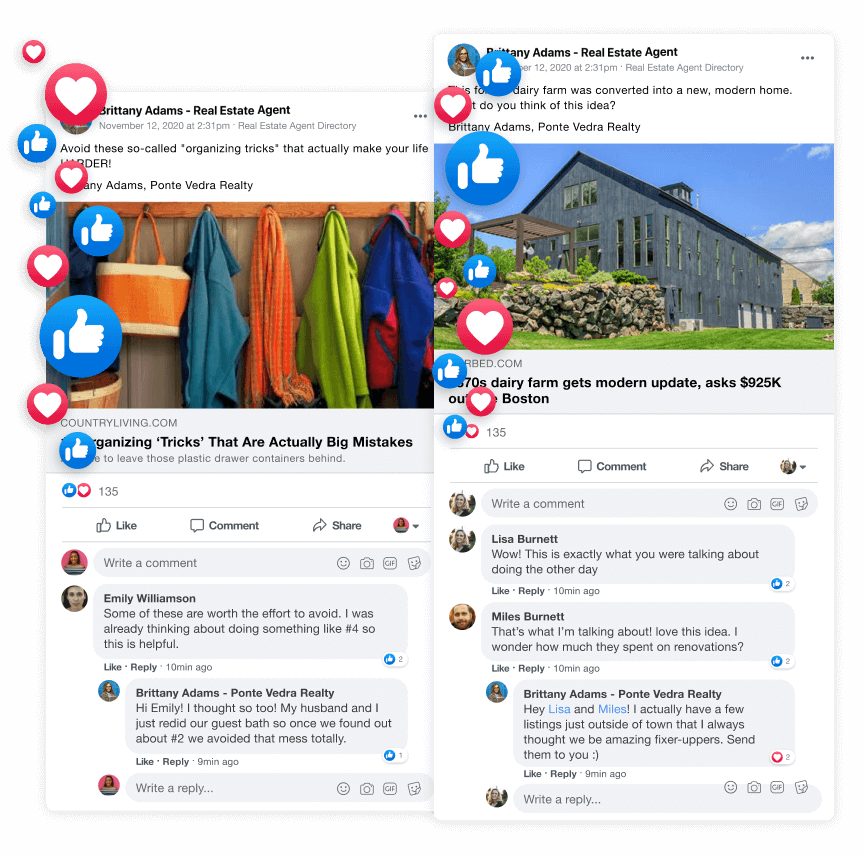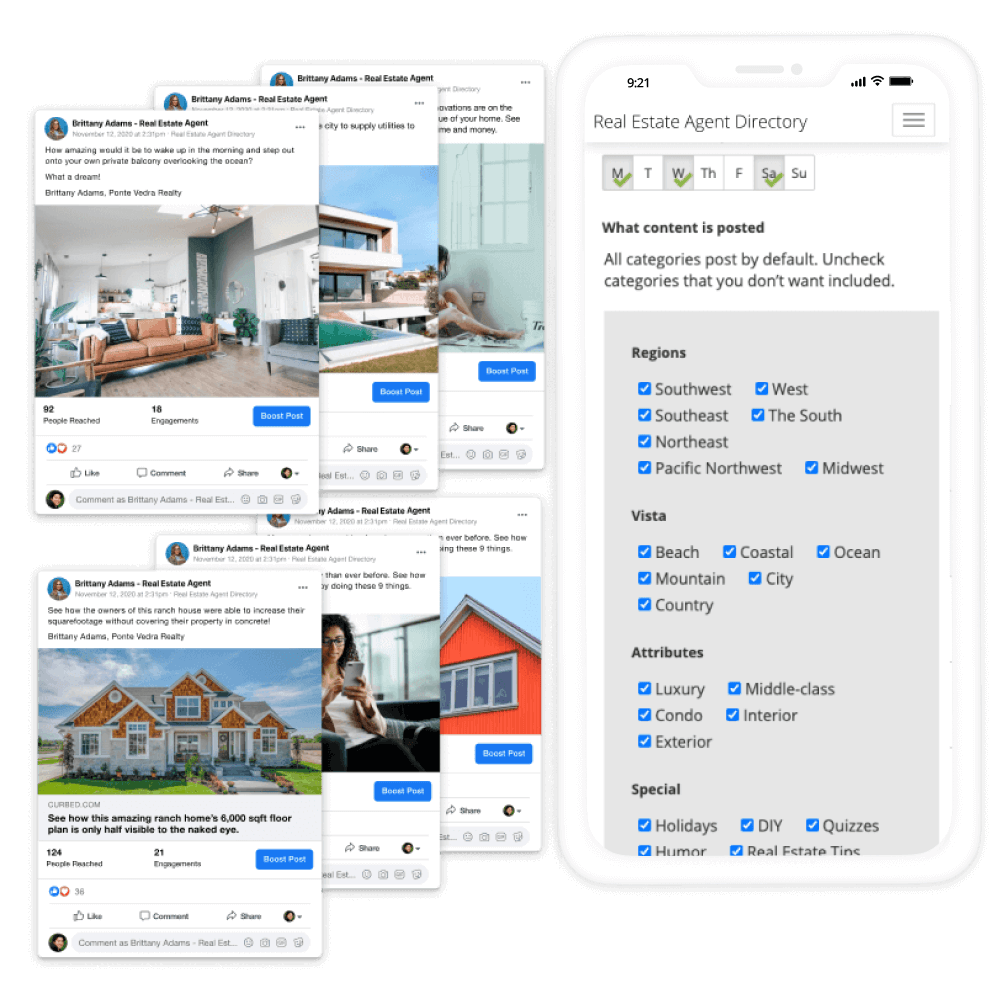 You Still Have Full Control
Once Page Engage for Facebook posts to your profile, you have the ability to edit the the posts as you see fit for your brand. You can also post your own content whenever you like just like you did before Page Engage. It's also fine to just set it, forget it and leave it all to Page Engage for Facebook!
Look Like a Facebook Pro
Our expansive library of imagery has been hand-picked by our social media experts to captivate and expand your audience. Plus, each post includes an editable caption to get people talking and show you off as a tech-savvy agent that's on top of the latest trends.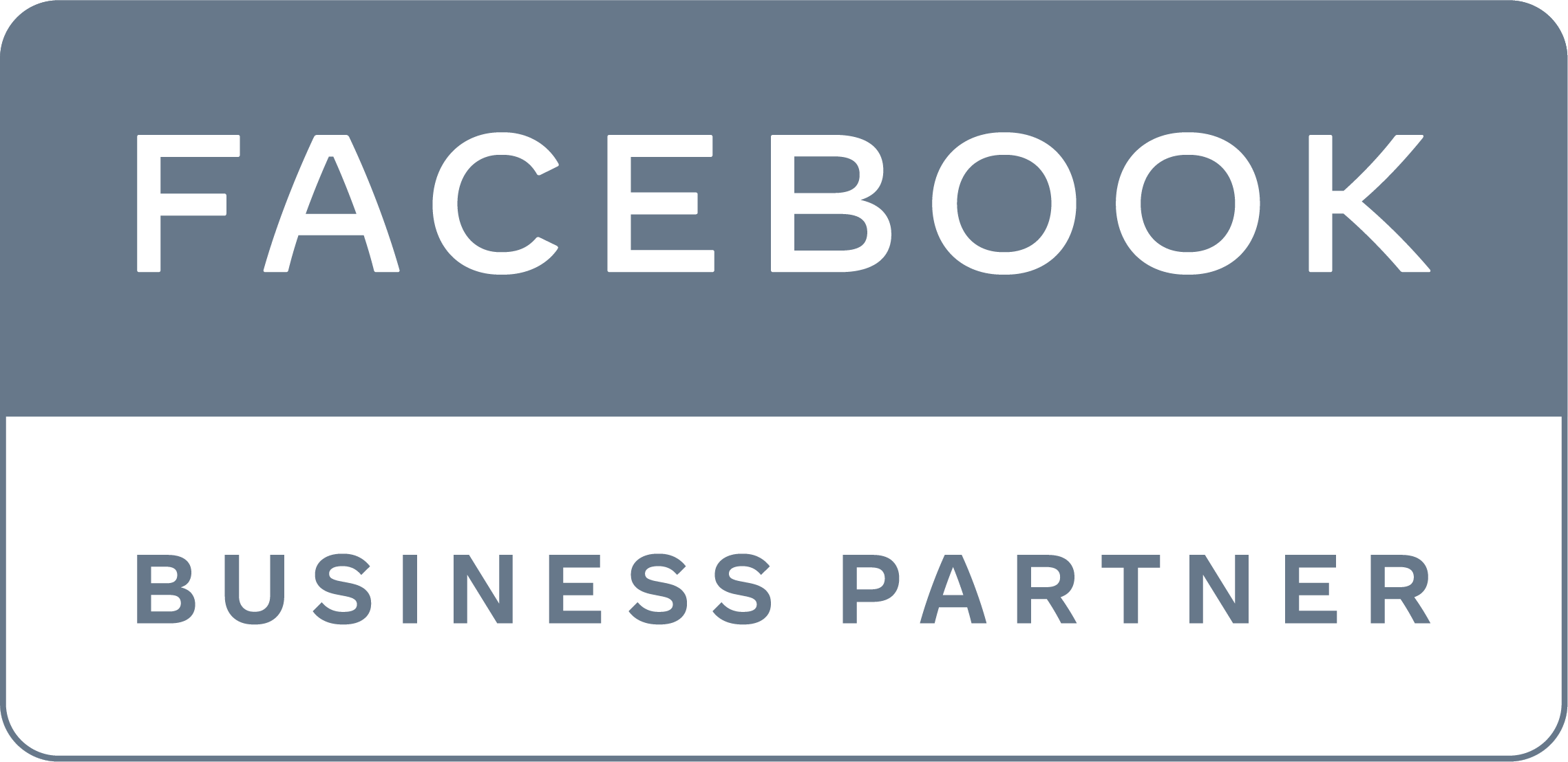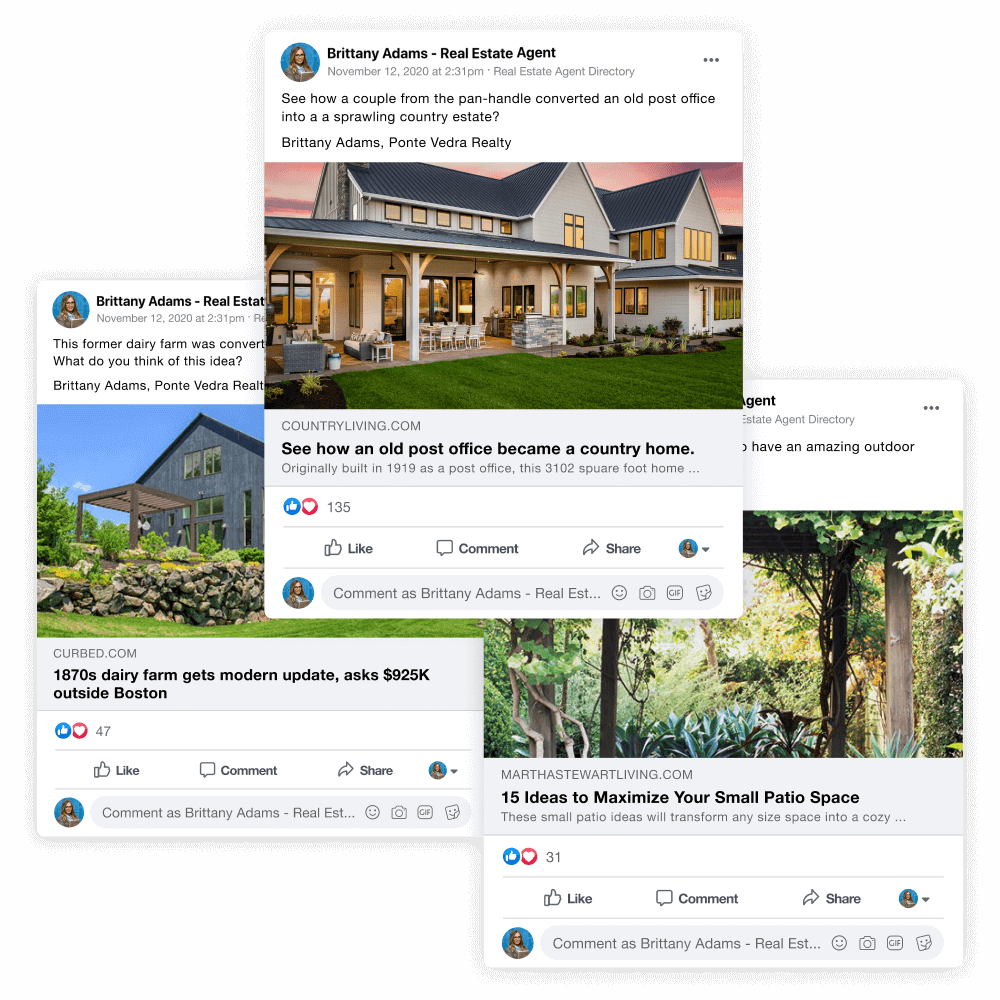 Used by agents in these brokerages & more


1 Year of Page Engage
Facebook Business Page integration

More likes, comments, and shares

Post content filters

Save $28.99 compared to only 6 months
Checkout
Product: Page Engage for Facebook
By completing your purchase, you confirm that you've read and accept our Terms of Service. Your service will auto-renew at the end of your plan period using the default payment method until canceled by you.
Contact Sales
Available Monday-Friday 9AM-5PM EST

100% Money Back Guarantee
We know you'll love our products. That's why we offer a 30-day no questions asked money back guarantee. Just let us know if it's not for you, and we'll refund your payment promptly.
Frequently Asked Questions
How much does Page Engage cost?
Page Engage for Facebook offers two plans:
$89.99 Annually (12 months of posting)
$59.49 Semi-Annually (6 months of posting)
Does Page Engage post to my personal Facebook page or my business page?
Our Page Engage team posts to your Facebook business page. When you set up your service you can choose the business page(s) you want us to post to.
Am I able to edit the posts?
Yes. Our Page Engage team will post to your page as if you did it yourself. You can edit any of the posts like you normally would.
How does Page Engage for Facebook work?
You choose the Facebook business page you want it to post to and then set how many days a week you want it to post to your page. From there our Page Engage team will begin posting handpicked real estate images and articles to your page in accordance with your schedule.
Does it cost extra to have it post every day?
No. You can set your schedule to post every day at no additional cost!
Does every agent get the same content?
No. Our Page Engage team pulls from a large database of content that is being added to on a daily basis, so it is very rare that multiple users will receive the same content on the same day.
Contact Sales
Available Monday-Friday 9AM-5PM EST